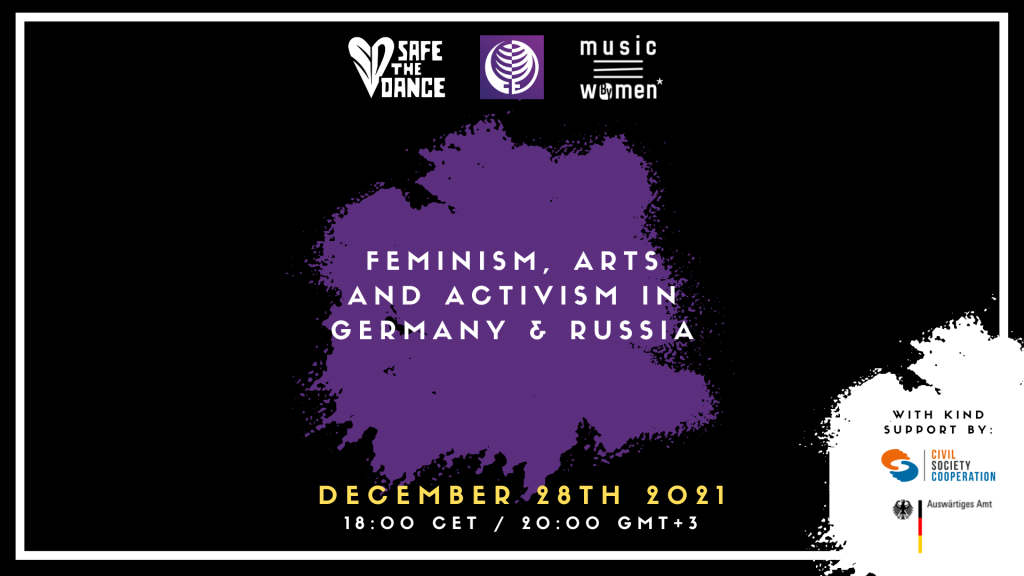 In this exchange we will talk about the current situations of women and gender minorities in Russia and Germany – what obstacles do we all still face? What is the legal situation? What does feminism mean and what role does it play in each country? We will also take a look at the host organizations and what role activism can play in arts & culture. The last part will focus on safety: how can we create safer spaces for everyone? We will hope to achieve an open international discussion between activists and interested people and see what we can learn from one another.
The event will take place in English with Russian translation on Zoom and it is open to all genders.
presented by: Safe the Dance, musicBYwomen* & Eve's Ribs  with kind support by Auswärtiges Amt.
28.12.2021, 18:00 CET, 20:000 GMT+3