Coming soon: Handbuch Awareness 2023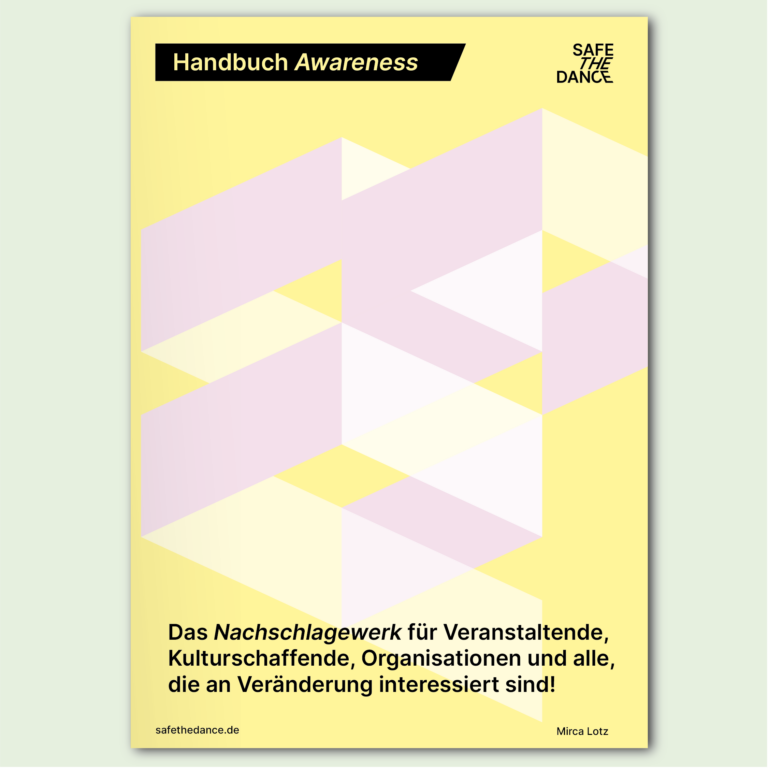 Reeperbahn Festival 2023

Die gute Nachricht: Eine wachsende Zahl von Organisationen aus Kreativbranchen reagieren auf Sexismus, Rassismus, und andere Formen von Diskriminierung, indem sie Awareness Konzepte erstellen und darauf hinarbeiten, Safer Spaces zu schaffen. Dabei ist es wichtig, sicherzustellen, dass diese Awareness-Konzepte keine leeren Versprechen bleiben.
Wir präsentieren euch beim Reeperbahn Festival unser brandneues Handbuch Awareness, das praktisches Wissen zum Thema vermittelt und euch von einer anfänglichen Sensibilisierung bis zur nachhaltigen Integration von Inklusion und Vielfalt in den Arbeitsalltag bei allen Schritten unterstützt. Es wird demnächst als Print sowie PDF verfügbar sein.
Danke an unsere Förder*innen!
Dieses Handbuch ist entstanden mit Unterstützung von: PopboardNRW und Pop RLP mit finanzieller Förderung durch das Ministerium für Kultur und Wissenschaft des Landes Nordrhein-Westfalen sowie das Ministerium für Familie, Frauen, Kultur und Integration des Landes Rheinland-Pfalz, dem Kulturreferat der Landeshauptstadt München und dem Musiklandniedersachsen mit finanzieller Unterstützung der Stiftung Niedersachsen.
Let's be the change!